Bus lanes and bus-only streets
A general guide to bus lanes, including road markings and signs, when the bus lanes operate, who can use them, and how they are enforced.
Priority for buses
A bus lane is a lane restricted to buses (and cycles, motorcycles and permitted taxis where indicated by the signs) on certain days and times.  
The benefits of bus lanes are that they:
increase bus service reliability
improve bus passenger journey times
encourage the use of public transport
provide a safer lane for cyclists
provide priority for emergency vehicles
Bus lanes are defined by road markings and signs that show which vehicles are permitted to use the bus lane.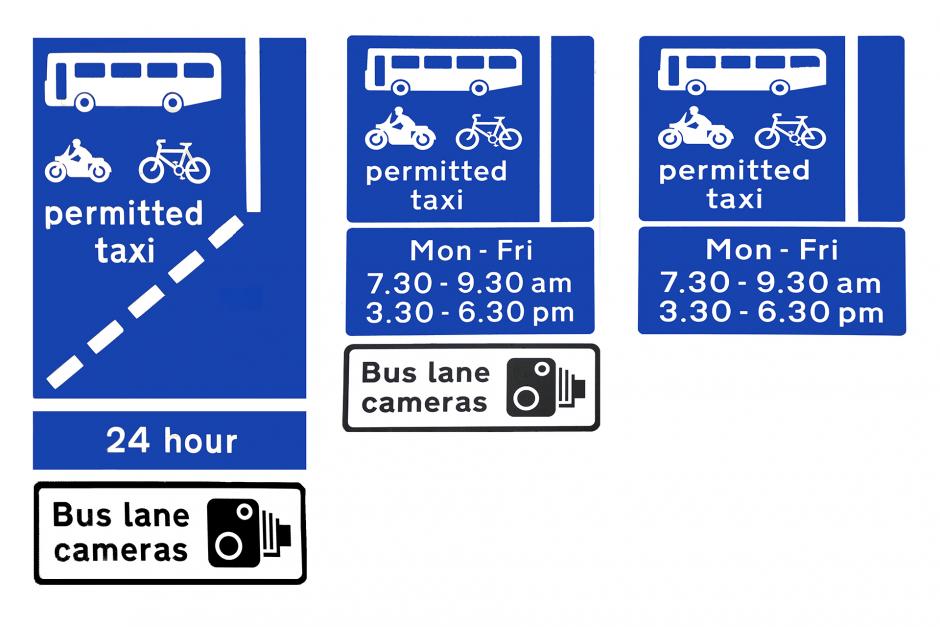 You should not drive in a bus lane during its hours of operation, unless you're driving a permitted vehicle.
Bus lane locations
There are more than 50 kilometres of bus lanes in Northern Ireland. The times and days of operation may vary from bus lane to bus lane. Where there are no times stated, the bus lanes are operational 24 hours.
Drivers must pay attention to the road signs and markings, as these will clearly show the start and end of the bus lane, the vehicles permitted, and the hours of operation.
You can find details of these bus lanes on this page:
Types of bus lanes
Bus lanes are identified in a number of ways. In general a bus lane is identified by road markings and associated signage detailing its operational hours.
Below are examples of bus lanes, bus-only streets and their associated road markings.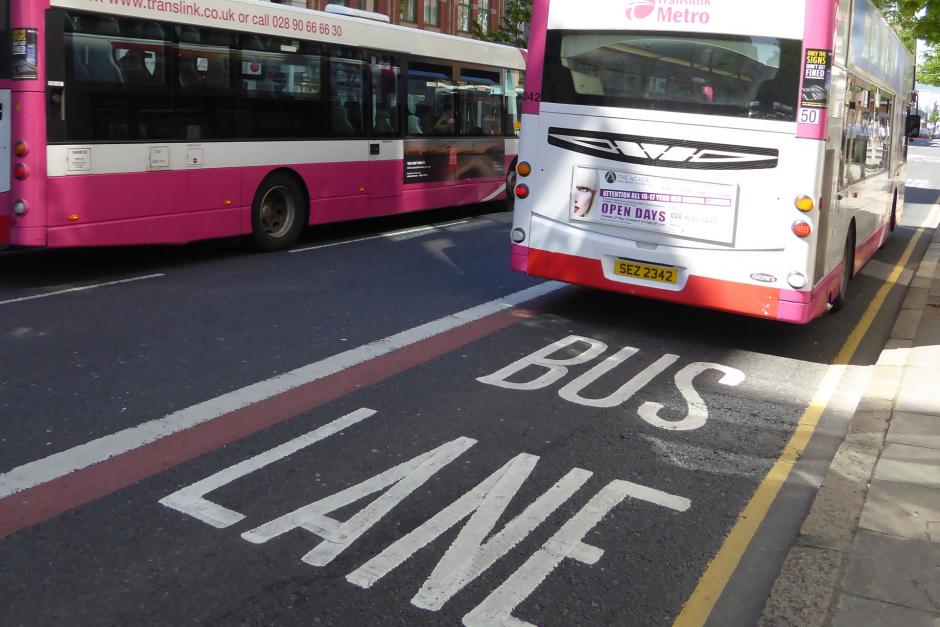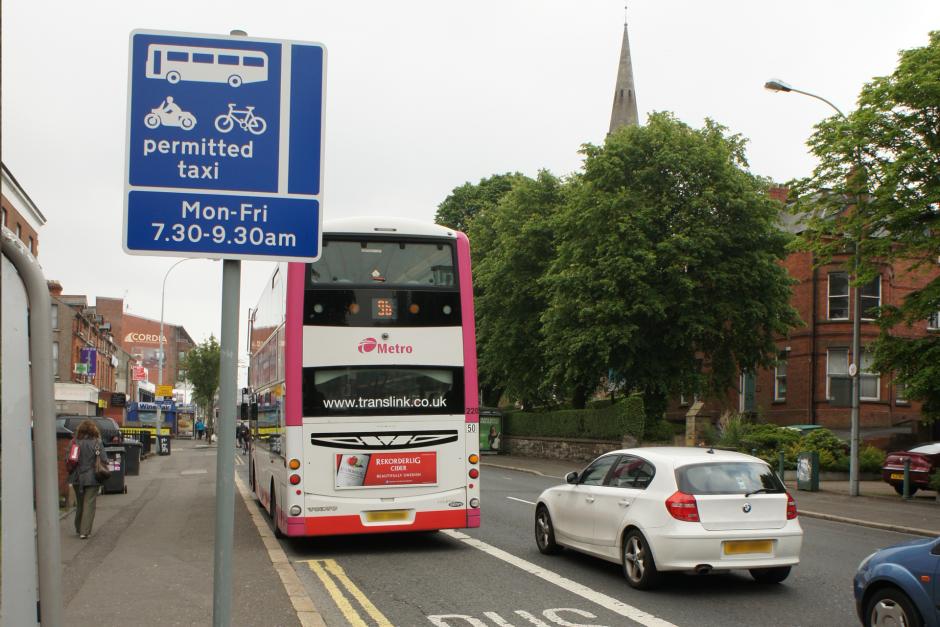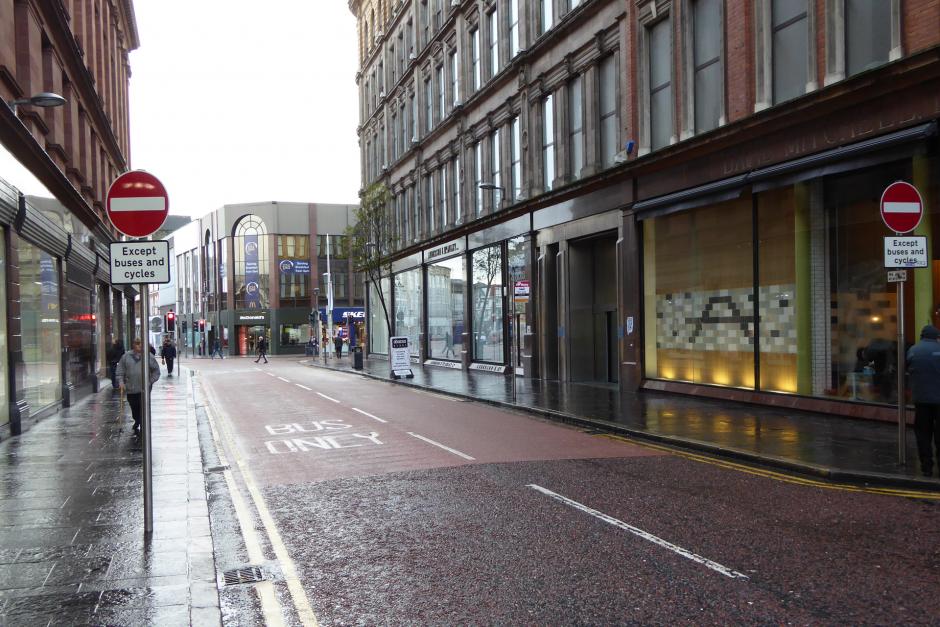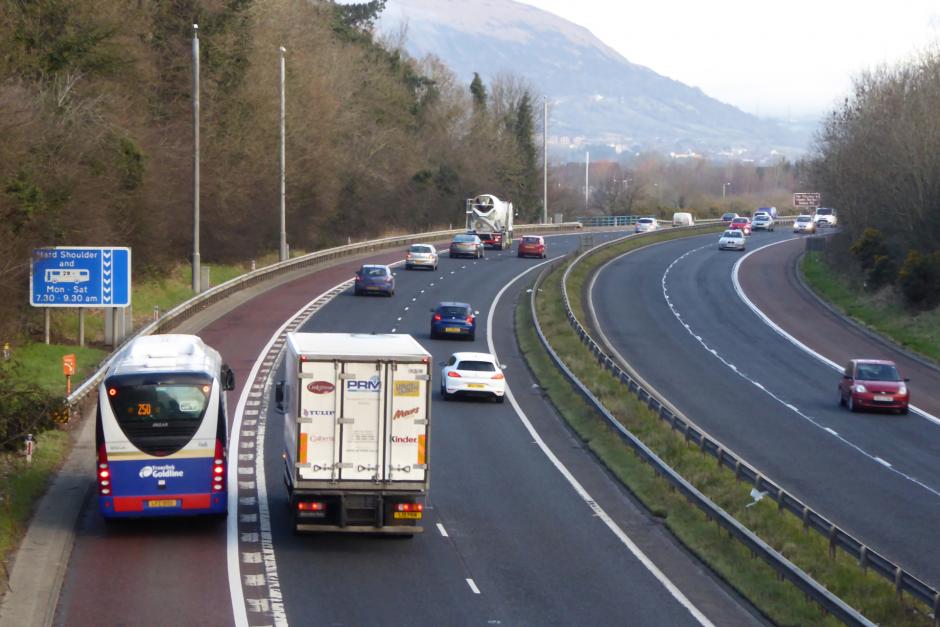 Penalty Charge Notice
A Penalty Charge Notice (PCN) will be issued to the registered keeper of a vehicle detected illegally using a bus lane.
A Penalty Charge Notice (PCN) is £90. However, if payment is made within 14 days of the date of issue of the PCN letter a 50 per cent discount will apply reducing it to £45.
PCNs are usually sent by post to the registered keeper of the vehicle within 21 days of detection.
Paying a Penalty Charge Notice
If you get a bus lane Penalty Charge Notice (PCN), you can find out how to pay it at the following link:
Information on how to pay is also given on the reverse side of the PCN.
Photo and video evidence
Photo and video evidence of your vehicle using a bus lane can be viewed at the following link:
You can find out how any personal information you send to the Parking Enforcement Processing Unit when using this service will be handled by viewing its privacy notice.
The photos and video evidence are not available for the general public to view, as the PCN number and vehicle registration number must be entered to view the photos and video.
How to challenge or appeal a Penalty Charge Notice (PCN)
If you wish to challenge (or appeal) a Penalty Charge Notice (PCN), it must be in writing.
More details can be found at the links below: