Use antibiotics properly to keep them working
Date published:
It's everyone's responsibility to use antibiotics properly to keep them working. They are not effective against viral infections, including coronavirus (COVID-19), colds and flu. You should be guided by your GP or pharmacist as to whether you need an antibiotic.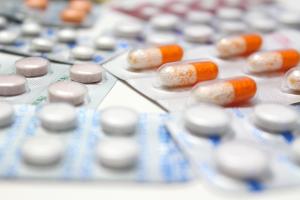 Antibiotic resistance - how you can help
Antibiotic resistance is a threat to human health and to medicines worldwide. 
Overuse and misuse of antibiotics could mean that in the future even the simplest infections cannot be treated and the most straightforward operations cannot be done. 
This is an issue that affects everyone and could have devastating consequences.
It's vital that this problem is tackled urgently so the health of current and future generations can be safeguarded.
Some of the ways you can help:
don't take antibiotics that haven't been prescribed for you
if your doctor prescribes an antibiotic, make sure you take it according to the instructions - make sure you finish the course and don't just stop because you're feeling better
never share antibiotics with anyone else or use leftover antibiotics
wash your hands to help prevent the spread of infection in the first place - especially after using the bathroom, before preparing or eating food, after coughing or sneezing, or if your hands are visibly dirty
You can find more information about using antibiotics wisely at these links:
Colds or flu
If you have a cold or flu, antibiotics will not work.
The first place to get advice is from your pharmacist. There are things you can get over the counter to look after yourself during your illness and ease the symptoms until it passes.
If you're worried, contact your GP's surgery, who will be able to advise on the best treatment for you.
You can find useful information on these pages:
Antibiotics and pets
If you own a pet, a vet prescribes antibiotics after a clinical assessment and they will decide which antibiotic, at what dose, and for how long is correct.
Follow the advice given by your vet and use any antibiotics prescribed as instructed on the label.
Using antibiotics in agriculture
Antibiotics are essential medicines for treating bacterial infections in animals. Everyone using antibiotics in agriculture should make sure they are used responsibly to make sure they stay effective.
More useful links