Mo Mowlam Play Park for children
The Mo Mowlam Play Park at Stormont Estate in Belfast is an inclusive play park. It has been specially designed so children of all abilities can play together. The park has over 40 separate pieces of equipment. Entry is free.
Play areas
Castle themed area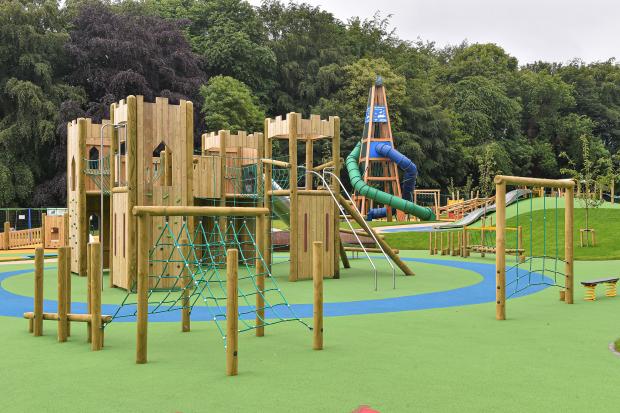 This is where many children can play at any one time, it can be a place for physical and imaginary play. Around the castle is a high level trail to improve co-ordination, strength, stamina and agility in all levels of ability. 
Inclusive play area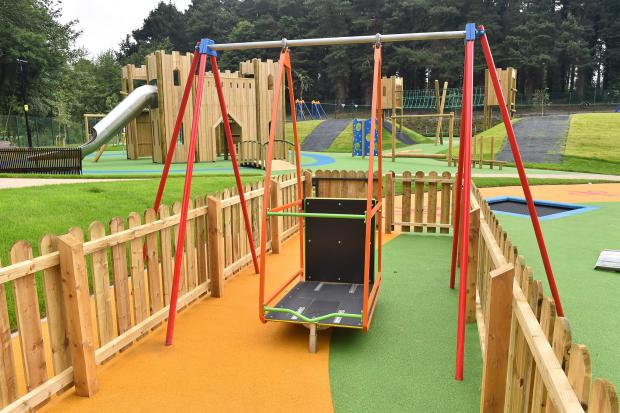 This area has both a roundabout and a swing that can accommodate a wheelchair, low level lookout tower and trampoline. 
Multi-sensory play area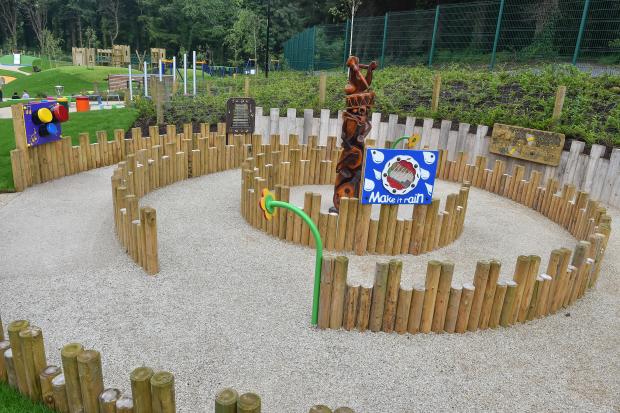 Younger children and those with sensory needs will especially enjoy this area.
Twin cableway and five point swing zone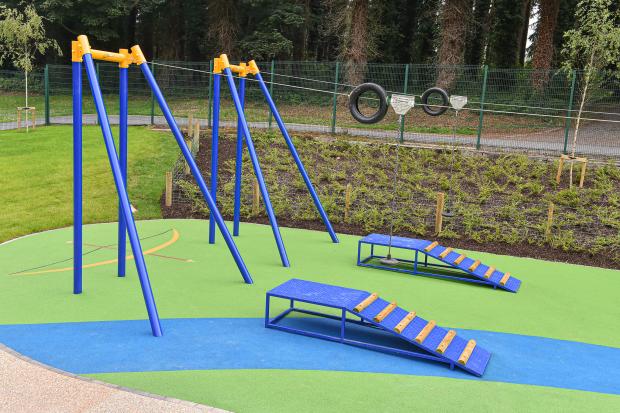 The two cableways are each 30 metres long, allowing children to race each other. The swing zone offers dynamic play for older children and has three flat swings, one trapeze seat and a spinner.
Adventure play area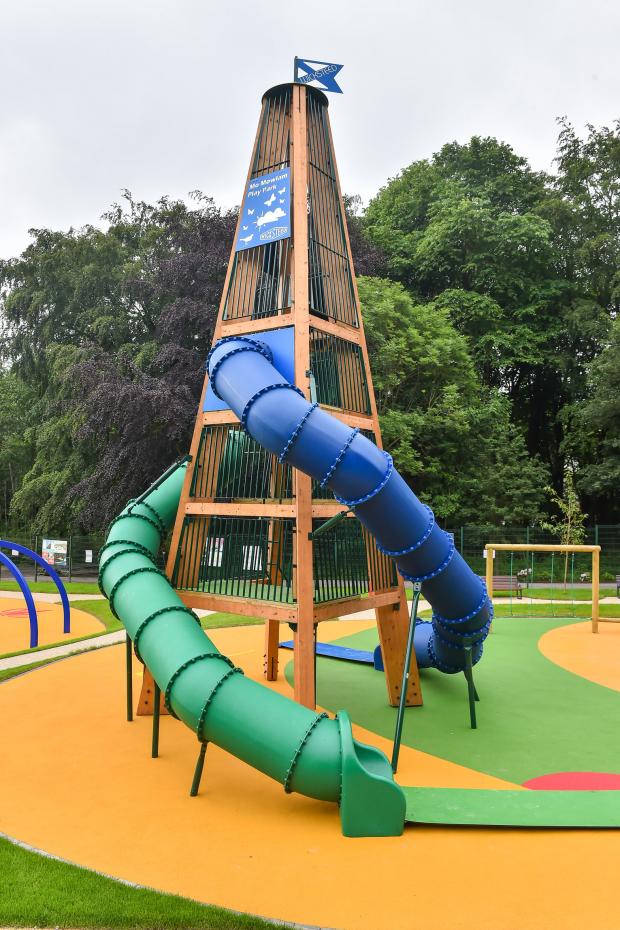 This play area has a nine metres long double width wavy embankment slide.  It also has two large saddle nets to climb and scramble across, a 10.6 metres high Duo Pyramid Tower with two coloured tube slides, climbing frame structures and rope end swing.
Toddler play area
This area has slides, climbing walls, fireman's poles, a variety of different swings and more.
Natural play zone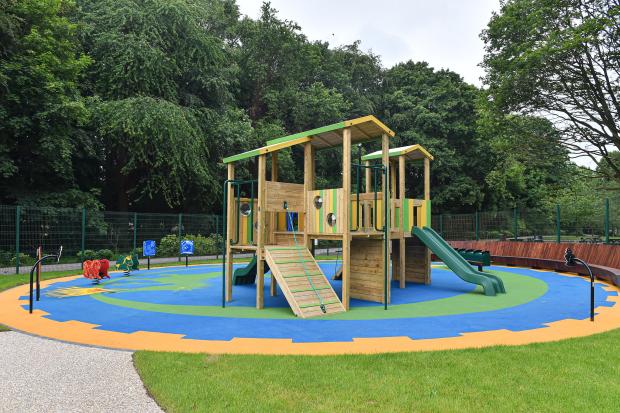 It's within a bark mulch area that has long timber balance beams, vertical stepping logs, boulders for scrambling and informal seating. 
Other facilities
There is a coffee and refreshment dock which is open during busy periods including the weekends and school holidays.
The park has a toilet block including a parent and baby room with a changing places facility nearby. These facilities are temporarily unavailable. More toilets are available on the main Prince of Wales Avenue.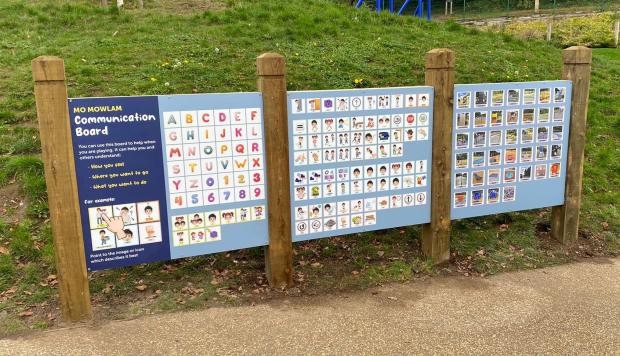 Communication boards have been installed at both entrances to the play park. The boards show the most commonly used words within play which are paired with images. This is an inclusive way to help all children express their needs, feel safe, and support them to make and express their own decisions. 
Opening times and getting there
The play park opening times change throughout the year but in general follow daylight hours, closing 30 minutes before the Estate.
Opening times are:
9.30 am to 6.30 pm Monday to Sunday
'Quiet Hour'
The 'Quiet Hour' runs every Sunday from 9.30 am to 10.30 am to help create a calmer environment for children with extra needs.
The children's play park is close to the main entrance on the Upper Newtownards Road. Coming out of Belfast city centre, the car park is on the left about 100 metres after the main gate to Stormont Estate.
Other attractions
Aside from the beautiful gardens there's an outdoor gym, a variety of walks, a fitness trail, adventure trails, picnic and barbecue facilities, historic buildings and statues:
More useful links