Emergency healthcare
Before you find yourself in a situation where medical treatment, help or advice is needed urgently, it helps to be prepared and to know what is classed as an emergency, the types of services on offer and which one is best suited to your needs.
Deciding if you need an emergency service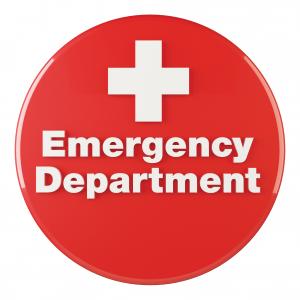 It is often very obvious if someone is seriously ill and needs immediate emergency care.
To help you decide, an emergency, critical or life-threatening situation may involve:
unconsciousness
a suspected stroke
heavy blood loss
a deep wound such as a stab wound
a suspected heart attack
Things to remember in an emergency
There are a few things that you should remember in any emergency to help you to deal with the situation quickly and efficiently.
They are:
stay calm, shout for help
you may need to get someone to telephone 999 - make sure they know where the ambulance has to come to and that they have some details about the person who is injured or ill
don't put yourself in danger - if someone has been electrocuted, make sure you switch off the power supply before touching them
do everything you can to help the person
don't give the person anything to eat, drink or smoke
don't stick anything in their mouth
follow the instructions the ambulance service call handler may give you
The best way to help a person very often depends on what is wrong with them.
Sometimes, the quickest way to help is to take the person to the nearest Emergency Department (ED), depending on the area.
However, even in an area where your hospital is fairly close, you should call an ambulance and not move the patient if you think they:
may have hurt their back or neck
have any other injury that may be made worse by moving them
the person has severe chest pain or difficulty breathing
If it's obvious that you or someone else needs emergency treatment, dial 999 free from any public or private telephone and ask for the ambulance service.
Your local Emergency Department
*Hospitals offering the 'Phone First' service.
'Phone First' Service
Patients including children who are feeling unwell and considering travelling to any of the hospitals offering the Phone First Service for urgent treatment which is not immediately life-threatening should Phone First.
Remember:
you should not go to an Emergency Department as an alternative to your GP
calling 999 for an ambulance does not get you to the top of an ED queue - patients are seen based on medical need, not who gets to the hospital first
Emergency Department waiting times
You will be seen in the Emergency Department based on your medical condition which is assessed by a member of staff when you first arrive.
If you decide to go to the Emergency Department, the link below shows the current average waiting time to see the nurse or doctor who will treat you at those participating hospitals across Northern Ireland.
A to Z illnesses and conditions
If you're feeling unwell, the  A to Z illnesses and conditions symptoms search will help you identify health conditions linked with your symptoms and advise on when and where you should get treatment.
Children's symptom checker
If your child is feeling unwell, use the online children's symptoms checker to find information on the most common conditions and symptoms that affect children and where to get treatment.
The platform will guide you through what to do in different situations to make sure your child gets the right care in the right place, at the right time, from the right team.
Conditions range from coughs and colds through to burns and symptoms that are much more serious.
Dental treatment
Few dental emergencies require out-of-hours intervention, but if it is needed your local HSC Trust will have made arrangements.
Any dental care service provided by them will only be for cases requiring urgent treatment that cannot wait until the next working day on which a dental practice is open.
Due to coronavirus (COVID-19) changes to dental care, including out of hours services are in place. More information is available on the Health and Social Care website.
Contraception
If you have had unprotected sex and wish to get emergency contraception, also called the 'morning after pill', you can get this from either a doctor's surgery, a local Family Planning Clinic, or a pharmacist.
Mental health
If you:
are having emotional or mental problems that are of immediate concern
need to talk to someone about another person's behaviour, at any time of the night or day
you can call either:
Lifeline 0808 808 8000 (textphone: 18001 0808 808 8000)
Samaritans on 08457 90 90 90 to talk to a trained volunteer
Genitourinary medicine (GUM) clinics
If you're worried about having a sexually transmitted infection, you can get tested at a genitourinary medicine (GUM) clinic.
There are walk-in and appointment-only clinics available in hospitals and health centres.
Men who have sex with men can get the HPV vaccine if they go to a GUM clinic.
Find out what's available in your Health and Social Care  (HSC) Trust area:
More useful links