Rate bills being sent to homes and businesses
Date published:
Rate bills are being sent to homes and businesses across Northern Ireland from the start of next week (3 April). The bill shows the amount owed for the billing period 2023/24, as well as any unpaid arrears from previous years and any rate relief where applicable.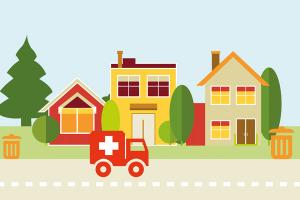 Bill and arrears
There is information about how your bill is calculated, methods of payment, how to get help with paying your rates, at this link:
You should contact Land and Property Services (LPS) if you think the information on the bill is incorrect or if you have not received a bill.
A range of reliefs and entitlements are available to help ratepayers, including Lone Pensioner Allowance, rate rebate and landlord allowances.
Discount available
If you prefer to pay your domestic rate bill in full, a discount of four per cent is available if payment is received on or before the discount date of 12 May 2023. 
How to pay
You can pay your rate bill online:
You can also pay your bill by Direct Debit over 10 months. You can set this up online.
Full details of these and all other payment methods can be found at this link:
If you are having trouble paying your rates, contact LPS immediately.
More useful links