Look after your mental health over the holidays
Date published:
Look after your mental health and that of your loved ones over the holiday period. For some people, Christmas can be stressful and lonely.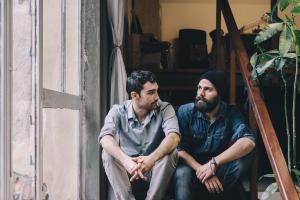 Loneliness
Loneliness can have an impact on your mental and emotional wellbeing.
Sometimes admitting you feel lonely is difficult. Many people have experienced, or are experiencing, feelings of loneliness.
It's important to try to reconnect with friends, family and communities, and to look out for those who may be experiencing loneliness.
If you're struggling with loneliness and isolation and need to speak to someone, there are a number of helplines available on the Helplines NI website.
Tips on dealing with stress
Christmas can also bring stress, with people worrying about money, remembering the loss of a loved one, or feeling lonely.
Practical tips on dealing with stress over the festive season include:
make time for family and friends
go for a walk or run, cycle, play a game, garden or dance - exercising makes you feel good
stop, pause, or take a moment to look around you
don't be afraid to try something new, rediscover an old hobby or set yourself a new challenge over the holidays
don't be afraid to give and accept support – being available for others if they need support should encourage them to be there for you too
People often use alcohol to relax, but instead of helping to cope it can make things worse. If you choose to drink, know your limits and avoid excessive or binge drinking.
You can find out more about mental health and available services at this link:
Look out for the welfare of others
As well as your own, you should also look out for family members, friends and neighbours and be mindful of their mental health.
It's important to look out for behaviour that could show that someone is under pressure and really needs help.
If you're worried or concerned about someone else, talk to them. Ask them how they are feeling and if there is anything you can do to help them.
Distress or despair
If you think someone might be in need of immediate help, find out what to do at this link:
If you or someone you know is in distress or despair, call Lifeline on:
The helpline is available 24 hours a day, seven days a week.
More useful links