Exam results help and support for students and parents/ carers
Date published:
Formal exams may have been cancelled this year, but results day based on calculated grades will be going ahead. AS/A levels results will be published on Thursday 13 August and GCSE results on Thursday 20 August. You may be feeling apprehensive or anxious but careers help and support is available.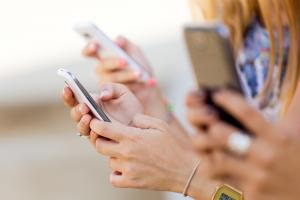 Contacting a careers adviser
Whether you get the grades you are expecting, it's important to make an informed choice once you have your results.   
The Careers Service has a team of professionally-qualified careers advisers who provide free, impartial advice and guidance on a broad range of career options.
To contact a careers adviser you can:
Extended opening over results period
Careers Service advisers will be available from 9.30 am to 7.00 pm to provide support to students and their parents/ carers on:
Thursday 13 and Friday 14 August for A Level and AS Level students 
Thursday 20 and Friday 21 August for GCSE students
For parents and guardians
A guide for parents has been developed which aims to help parents/ carers to understand the range of options and support available at key transition stages.
Areas covered include information on what careers are likely to be in demand in the future, and details on the different options after Years 12, 13 and 14.
More useful links