Do I need to provide a photo?
You must provide a recent, colour, passport-size photograph if you are applying for:
a provisional driving licence
a renewal of your driving licence
an optional renewal of your driving licence
an exchange of your licence from another country*
* You will also need to provide proof of residency - there is further information about how to do this on the page below:
When is a photo not required?
You do not need to provide a photo if the reason you are applying for a licence is:
a change of name and/or address
a replacement (a replacement is a copy of your existing licence)
If, however, your appearance has changed significantly, you will need to apply for an optional renewal instead, and for that you will need to provide a new photograph.
The type of photo you need to send
The photo must be:
printed to a high quality, such as photos printed by a booth or studio (photographs printed at home are unlikely to be of a high enough quality)
taken within the last month, a true likeness of you and of your full head
in colour, not black and white, against a light grey or cream background
45mm high x 35mm wide (however, please don't trim your photographs to meet this condition)
taken so that your eyes can be positioned in the area marked by the shaded band (see diagram below)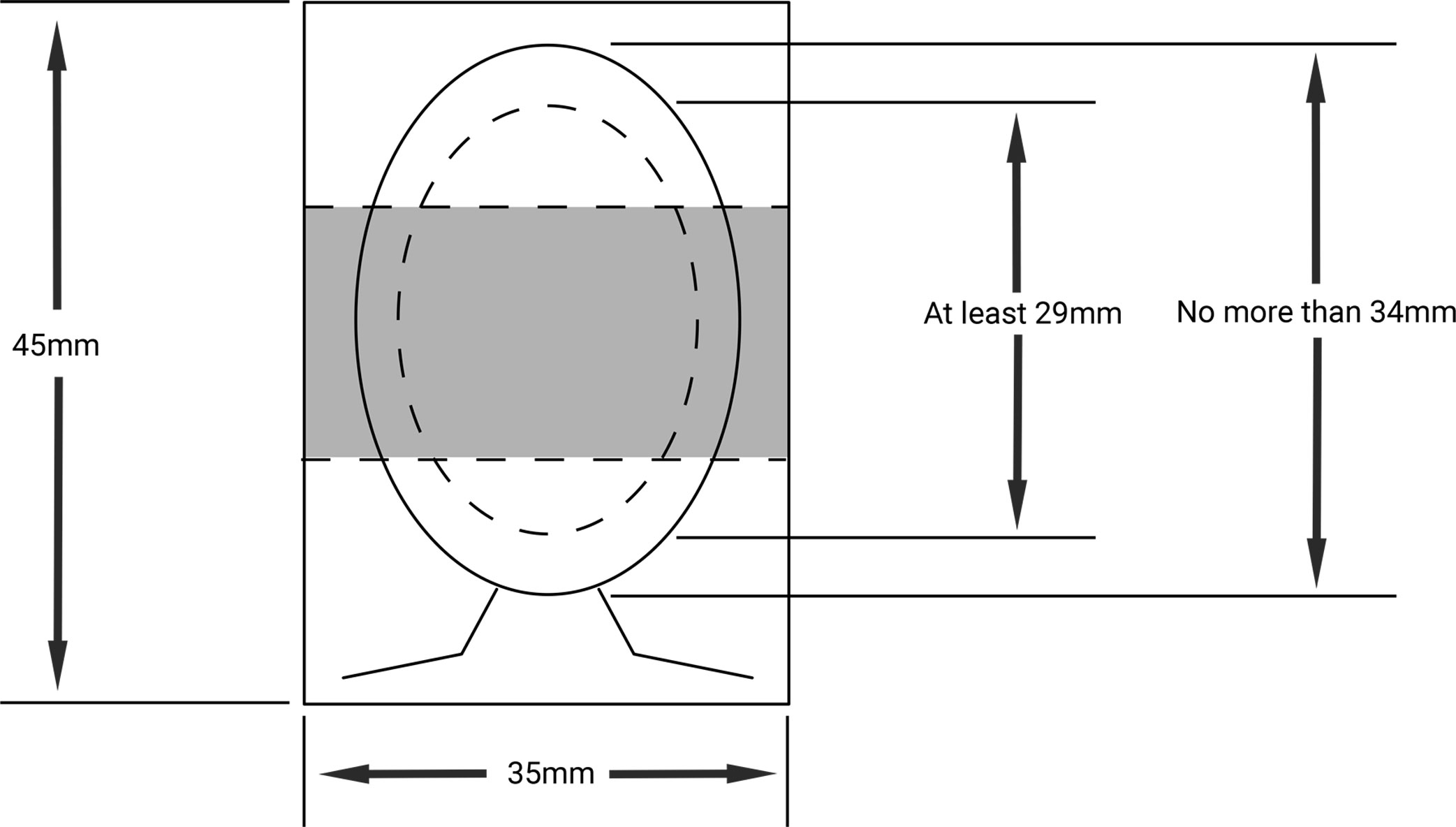 clear, in sharp focus, free from 'red eye' and with no shadow in it
free of any reflection or glare from glasses (where possible, DVA recommends that you remove your glasses to avoid the possibility of rejection)
of you on your own
in good condition, not damaged, creased, torn or marked
You must:
face forward and look straight into the camera with your eyes open and nothing covering your face
look natural with no facial expressions, for example, smiling, grinning or frowning
have nothing covering your eyes, for example, hair or glasses frame
not wear sunglasses or tinted glasses
not wear a hat or cover your head unless for medical or religious reasons
Having your photograph certified
If you're providing identity documents other than an up-to-date UK or other EEA passport, a valid UK Biometric Residence Permit or UK travel document, you must get an authorised person to sign the back of your photo.
More useful links