Think carefully before buying a pet
Date published:
Think very carefully before buying a pet as a present for a loved one. Hundreds of animals are abandoned every year once the novelty of getting the gift of a pet has worn off. Instead, after the festive season, consider adopting rather than buying.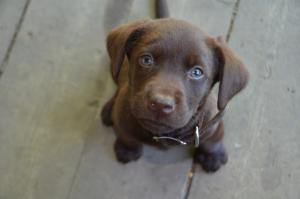 Rehoming an animal
Animal welfare charities take in animals which have been bought as Christmas presents but which people then find they don't have enough time, space, or money to look after.
It's not just young animals that come to charities, older animals can be discarded to make way for new ones. 
These animals are in desperate need of a second chance. 
Adopting an animal from these shelters, rather than going out to buy one, means you can play your part in giving a pet its forever home.
Rehoming also helps prevent animals from being bought from unscrupulous breeders and gives a lovely companion animal a chance of a happy new life.
Wait until after the festive season
The advice is wait until after the Christmas holidays have passed to provide the time and space needed to welcome a new pet into your home.
If you would like to reserve an animal before Christmas, some animal welfare charities can match you with the most suitable pet for your home to be collected once all the festivities are over.
Life-long commitment
Bringing a new pet into your family is one of the most rewarding experiences. However, it is a life-long commitment. 
It's important you are fully informed and aware of the responsibility involved before making a decision to get a pet.
Different pets have a range of needs and it is critical that you make sure you can provide for an animal's care and veterinary needs throughout their entire lifetime.
Advice on how to care for a range of pets is available at this link:
Animal welfare and reporting an issue
It is a criminal offence to leave an animal unattended and to fail to care for it properly. Owners could face prosecution for abandonment. 
If an animal suffers because of abandonment, then owners could be prosecuted for animal welfare offences.
You should make sure you do not unknowingly support illegal breeding and trafficking of pups. 
If you have information on illegal breeding, abandonment of pets, or suffering being caused to pets, you should contact your local council animal welfare officer.
More useful links