Speak to your family about organ donation
Date published:
Everyone is being encouraged to sit down with their family and friends to have a chat about their organ donation wishes. A family will always have to agree to donation, whether their loved one is on the Organ Donor Register. You can sign up to the register online.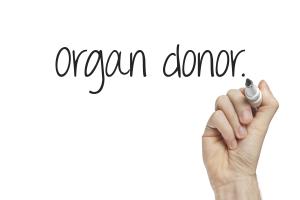 Organ Donor Register
Some families do not consent to the donation of their loved one's organs, when faced with the choice.
A common reason for refusing is that the potential donor's family was not aware of their loved one's wishes. So everyone is encouraged to make their organ donation intentions clear.
When you sign up to the Organ Donor Register you will be able to register to:
be a donor
not be a donor
record the details of up to two representatives, if you feel you would want someone to make that decision for you after death
How to register
By signing the register and talking to your family about your wishes, you could help save the lives of up to nine people. Organ donation really is the gift of life.
You can find out more, including how to join the register, at this link:
Age isn't a barrier to being an organ or tissue donor.
More useful links