Recognising the signs and symptoms of sepsis
Date published:
It's important to recognise the signs and symptoms of sepsis. Also known as blood poisoning or septicaemia, it can be a life-threatening condition. Get medical help immediately if you think you've noticed the early signs of sepsis.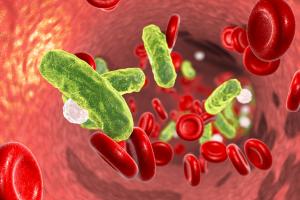 Sepsis and septic shock
You should keep sepsis in mind when someone:
becomes very unwell
acts differently than they have previously when they had an infection
has a fast heartbeat
has fast breathing or difficulty breathing
The early symptoms of sepsis include:
a high temperature (fever) or, due to changes in circulation, a low body temperature instead
chills and shivering
In some cases, and often very quickly, severe sepsis or septic shock can develop. Symptoms include:
feeling dizzy or faint
confusion or disorientation
slurred speech
severe muscle pain
severe breathlessness
not urinating for a day
cold, clammy and pale or mottled skin, or grey (ashen) appearance
You can find more information at the following link:
Severe sepsis and septic shock are medical emergencies. If you think you or someone you know has one of these conditions, call 999 and ask for an ambulance.
More useful links