Rates discount deadline approaching
Date published:
Domestic ratepayers who want to receive the early payment discount are encouraged to pay their bill as soon as possible. A four per cent discount is available if payment is received in full by Friday, 12 May 2023.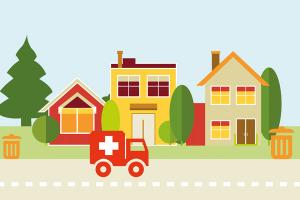 Qualifying for discount
The discount is available to ratepayers of occupied or vacant domestic properties. 
To qualify for this discount you must:
pay your rate bill in one full amount
allow a minimum of five working days for payment to reach Land and Property Services (LPS) by Friday, 12 May 2023
If you choose to pay your bill in instalments you will not be eligible for a discount.
How to pay
You can pay your rate bill online with a debit or credit card.
Direct Debit is another way to pay, and you can set this up online. 
You can get more detailed information about the various ways to pay your bill at this link:
Having difficulty paying
Anyone having difficulty paying their rate bill should contact LPS on 0300 200 7801 or use the online contact forma available at this link:
More useful links