A-Level results - advice on your next steps
Date published:
The A and AS-Level results are out and guidance and advice is available to you on your next steps. Even if you didn't get the grades you were expecting, all is not lost. While it may appear that a door has been closed, other doors are now open.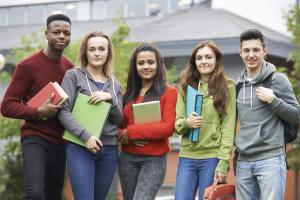 Your options
The most important thing at this stage is to stay calm and take the time to consider the options available to you.  
It's important that you choose the route best suited to your abilities, while taking into consideration future economic and labour market trends.
Contact a careers adviser
Professionally-qualified careers advisers can give you impartial information, advice and guidance on the options available to you.
These include further and higher education, apprenticeships and higher level apprenticeships, training, employment and voluntary work opportunities.
To contact a careers adviser, from 9.30 am to 4.30 pm Monday to Friday, you can:
Careers advisers will be available until 7.00 pm on Thursday 15 and Friday 16 August to provide support to A-Level students.
Online help
To help you explore your options, there is lots of useful information available online about:
accepting an offer from a university or college
clearing
re-sits and re-marks
appeals
gap years
You can find out more by going to the page below:
Further information on the many options available to you are also available in the following section:
Querying your results
If you have a query on any issue about your exam results (for example appeals, re-marks or re-sits) then contact your school, college or the Council for Curriculum Examinations and Assessment (CCEA) helpline:
The helpline will be open 9.00 am to 5.00 pm until Wednesday 28 August.
Contacting universities and colleges
You also can find contact details for universities and colleges in Northern Ireland below:
More useful links