Help prevent accidents at home
Date published:
There are steps you can take to reduce the risk of accidents in the home. Accidents can be prevented by being aware of the dangers and hazards.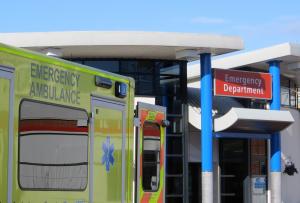 Check for hazards and risks
There are risks are all around  at home so everyone needs to take action to make them as safe as possible. 
Take a look around your home and check for any potential areas of danger.  You should:
check for potential choking hazards for young children
put small toys and button batteries that could cause choking or be potentially fatal if swallowed out of the reach of children
make sure food is cut up into small pieces
examine every blind in your home - if they have a looped control chain or cord and do not have a safety device fitted, then you can easily install one of the many devices available
make sure that all operating blind cords and chains cannot be reached by children
move cots, beds and any furniture away from windows and blinds – remember children love to climb
check that televisions, chests of drawers and shelving units are securely anchored to the wall, as bulky, heavy furniture can seriously injure or even kill a small child if it falls on top of them
keep children away from hazardous heat sources in the kitchen, for example, warm oven fronts, hot liquids, and make sure pot handles cannot be reached
test the temperature of bath water using your elbow before you put your baby or toddler in the bath and never leave a child unattended
make sure household cleaners and medicines are out of the sight and reach of children (in a locked or high-level cupboard) to avoid accidental poisoning or chemical burns - clean up any spills
always supervise children when they are playing in the garden, on trampolines and climbing frames, and be aware of the dangers associated with open ponds and pools
empty the paddling pool after use
be alert to drowning risks when you visit friends and family
test smoke alarms and carbon monoxide detectors
make sure items such as nappy sacks and so on that could cause choking and/ or suffocation are put away out of reach of children
when carrying out any DIY, avoid falls from height by checking a ladder's condition before use and always supervise children, especially when power tools and lawnmowers are being used
tidy up all DIY equipment straight after the job is done
secure any loose-fitting rugs to avoid trips and falls
make sure you think safety when around dogs
There is further useful information and advice at the pages below:
Falls
Falls are by far the most common accidents, accounting for almost half of all injuries or deaths in the home. You can get advice at the following links:
Don't leave it until it is too late – taking simple steps to make your home safer for every family member is the best way to help prevent accidents.
More useful links