Dangers of being careless on the roads
Date published:
Drivers and riders are urged to pay attention to help reduce deaths and serious injuries on the roads. Careless behaviour plays a part in more than 40 per cent of all motoring offences in Northern Ireland.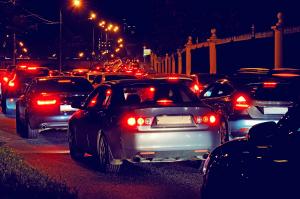 Lapse in concentration
One wrong decision or one moment's lapse in concentration as a road user can instantly change lives forever. It could ruin your life, or that of another innocent person.
Think about the consequences to yourself and your family if you were involved in a serious collision because you weren't paying attention.
How would you feel if your actions resulted in someone losing their life?
Every journey brings with it a new risk and everyone needs to be on their guard at all times.
You should:
slow down
always pay attention
never drive after drinking or taking drugs
ignore the mobile phone
always wear a seatbelt, no matter how short the journey
look out for those who walk, cycle or ride a motorcycle as they are more vulnerable
Pedestrians
If you're a pedestrian, whether using a footpath, walking along a country road or simply crossing the road, always be aware of your surroundings.
Cyclists and motorcyclists
If you're a cyclist or motorcyclist, make sure you put your safety first.
Road safety advice
You can get more road safety advice at the following link:
It's everyone's personal responsibility to behave appropriately every day, on every journey.
More useful links