Careers guidance and advice available
Date published:
If you're looking for a job, or need advice on choosing or changing career, careers advisers are available offering information and support for all ages.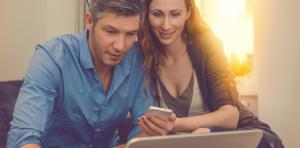 Careers guidance online application
For free careers advice, fill in the online careers guidance application for adults with your career queries.
A careers adviser will then arrange to have a chat with you (this is called a 'careers guidance interview') to help you make informed, suitable and achievable career decisions and plan your next steps.
The Careers Service can help with a broad range of queries, such as:
job search techniques and applying for jobs, including CV preparation, completing application forms and interview techniques
facing redundancy
career change – including re-training
starting a business
information on current employment trends/ future job opportunities
career options and career planning
The Careers Service also offer individually-tailored guidance to help you analyse your personal preferences, strengths, skills, abilities and personality to realise your full potential.
Further information
More information to help you plan your career is available in the Careers section.
You can also contact the Careers Service by webchat, phone or email:
More useful links