UTV archive
An agreement between PRONI, Northern Ireland Screen and ITV has resulted in the bulk of the UTV Film and Tape Archive being stored at PRONI. The UTV collection consists of over 70,000 items, and includes footage of life in Northern Ireland throughout the second half of the twentieth century.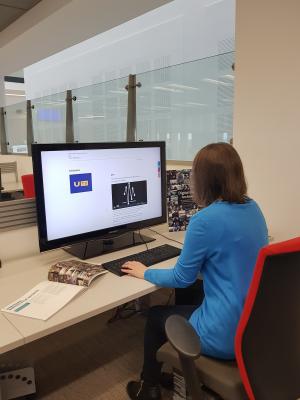 A portion of the UTV collection is already available in a digital format and can be accessed for free on the Digital Film Archive (DFA) website or at the dedicated kiosk in the PRONI search room. New content will be added to the DFA as more material is digitised. 
If you would like further information about the UTV collection or if you would like to access material within it, further details are available on our website.
Any commercial requests for access to UTV material must be sent through to ITV, the copyright holder of material. Contact ITV at clipsales@itv.com for further details.