Coarse fisheries
The Department of Agriculture, Environment and Rural Affairs (DAERA) and the Loughs Agency are responsible for protecting fish stocks in Northern Ireland.
Fisheries in County Antrim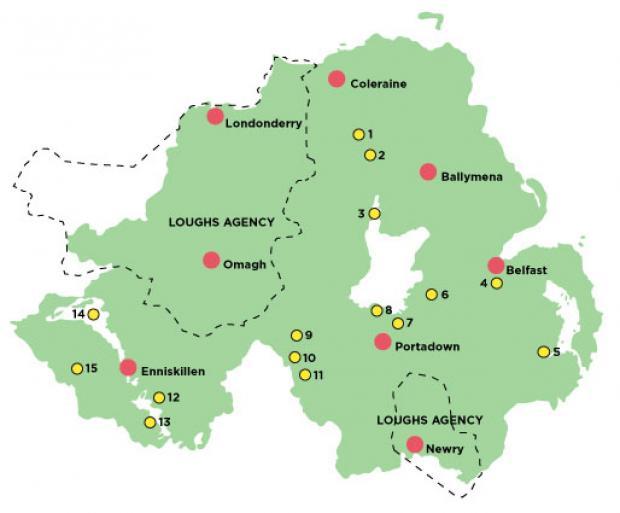 Fisheries in County Down
Fisheries in County Armagh
Fisheries in County Tyrone
Fisheries in County Fermanagh
Fish these waters with a coarse rod licence
DAERA coarse rod licence holders can fish the following DAERA coarse waters for freshwater fish species (except salmon, brown trout and rainbow trout) by rod and line or hand line:
Guide to fisheries in the Public Angling Estate
DAERA has a short guide on the Public Angling Estate fisheries.
To ask for a copy, contact DAERA Inland Fisheries.