Help and support for students and parents at results time
Date published:
Exams may have been cancelled, but results for A/AS Level and GCSEs, determined by schools and teachers, are out this week. This year, AS/A Level results are announced on Tuesday 10 August and GCSE results will be announced on Thursday 12 August.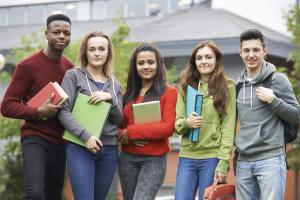 Careers Service support
As a student you may be anxiously waiting on your results. 
As a parent or carer you may be uncertain about your son or daughter's options or have concerns given the challenges of the last year. 
The Careers Service has a team of professionally-qualified careers advisers who provide free, impartial advice and guidance for students and their parents to help support them in making important educational and career decisions.
Contact a careers adviser                  
To contact a careers adviser:
Extended service 
Careers advisers will be available to provide support to students/ parents from 9.30 am to 7.00 pm on Tuesday 10 August to Friday 13 August.
If you are feeling overwhelmed or undecided about options we can provide the help and support needed.
It is important for students and parents and carers to be aware that careers advisers are always available to offer support whatever the circumstances, and at any stage in an individual's career journey, even after they have left school. 
Results Online support
To help you explore your options there is lots of useful information available in the results section for you to consider, including articles on:
options after Year 12
options after Year 14
clearing
going to college
apprenticeships/training options
university and higher education
student finance/ accommodation
gap year
finding a job
Results videos
Watch the videos from the Careers Service and get some tips from a qualified Careers Adviser before results day!
Querying your results
This year if you have a query on any issue about your results your school will be able to advise you of the procedure to follow. 
More information on the alternative awarding arrangements for Centre Determined Grades can be found on the CCEA website.
A Level students: UCAS clearing/ universities/ colleges
Social media
You can follow the Careers Service at:Facebook: Skills to Succeed
Instagram: @Economy_NI
Twitter: @Economy_NI
LinkedIn: Department for the Economy NI
More useful links