Help and support for students and parents at results time
Date published:
Exam results help and support is available for young people and their parents. AS/A Level results were announced on Thursday 17 August and GCSE results will be announced on Thursday 24 August.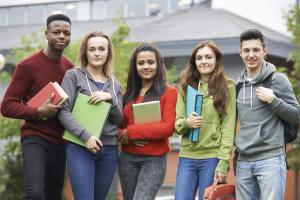 Careers advice and guidance
Many young people may be feeling apprehensive and uncertain about their results and future career choices.
They will have to decide whether to continue in full-time education, take up an apprenticeship or traineeship, enter employment, or take a gap year.
As a parent or carer you may be uncertain about your child's options after they get their exam results. You may want to know how best to support and guide them, especially if they do not get the results they had hoped for.
The Careers Service has a team of professionally-qualified careers advisers who provide free, impartial advice and guidance for students and their parents at this crucial stage of career planning.
Results online support
To help explore the various options there is lots of useful information available in the results section, including articles on:
continuing education
student life
work and training
useful contacts
Querying your results
If you have a query on any issue about your results, your school will be able to advise you of the procedure to follow. 
Contact a careers adviser                  
Careers advisers are always available to offer support whatever the circumstances, and at any stage in an individual's career journey, even after they have left school. 
To contact a careers adviser:
Careers advisers are available to provide support to students/ parents from 9.30 am to 4.30 pm, Monday to Friday.
A Level students: UCAS clearing/ universities
Further Education colleges
Contact details for the Further Education (FE) Colleges, which provide full-time and part-time higher and further education courses.
Social media
You can follow the Careers Service at:
More useful links