Detecting bowel cancer early saves lives
Date published:
It's important to be aware of the early signs and symptoms of bowel cancer. Early detection can make a real difference and increase chances of successful treatment. Screening for the disease is available to everyone aged 60 to 74.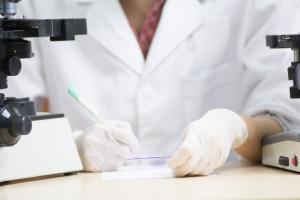 Symptoms of bowel cancer
Bowel cancer symptoms can include:
blood in your poo
looser poo
pooing more often and/ or constipation
losing weight for no obvious reason
pain or swelling in your tummy
extreme tiredness for no obvious reason
While in many cases there will be a simple explanation, if you are concerned that you have one or more of these symptoms, you should seek advice from your doctor at an early stage.
You can find out more about bowel cancer at this link:
Bowel cancer screening kit
Everyone aged 60 to 74 years is invited for bowel cancer screening.
A home screening test is posted to the address they have registered with their GP. It is therefore important that their GP has their most up-to-date address and correct date of birth.
The screening kit is a simple test to detect tiny amounts of blood in the bowel motions, which can be an early warning sign for bowel cancer before any other signs or symptoms. 
If any blood is found, it does not mean that the person has bowel cancer, but that they need further investigation.
If you get the screening test kit in the post, take action – it could save your life. 
More useful links