Animal and plant disease warning for holidaymakers
Date published:
Holidaymakers are being asked not to buy things made from animals or plants from countries where there are infections, as they could bring serious diseases or unwanted pests. Find out more about the risks of bringing home animal or plant disease from a trip abroad.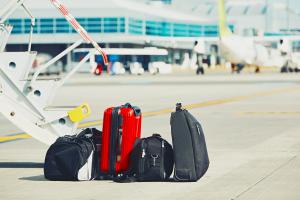 Diseases
Diseases such as foot-and-mouth can be brought into Northern Ireland through infected animal products (particularly those containing meat or milk).
Fruit and vegetables may also carry pests that can infect plants. Such diseases and pests can have a devastating effect on livestock, crops, or the environment.
Animal-related products may also risk human health from diseases, residues or contaminants (for example, from fish, honey or untreated animal hides).
Rules
There are rules on what holidaymakers can and can't bring back with them from their trip.
For example, it is illegal to bring in meat or dairy products from outside the EU. People travelling through local ports or airports should check the rules on food imports before they leave home.
Personal imports of meat or meat products and milk or dairy products are banned from most countries outside the EU. There are also strict controls on bringing the following products:
potatoes
plants
fish
shellfish
honey
eggs and egg products
certain fruit and vegetables
seeds
The same rules apply whether you are bringing these food items into Northern Ireland yourself, if a friend or a relative is bringing them as a gift, or if they are sent in the post.
Illegal products will be seized and destroyed, and anyone caught carrying prohibited items risks prosecution and a fine.
You can find out more in this section:
To keep illegal imports of animals, animal products and plant products, including fish, meat and vegetables out, there is inspection at all main ports and airports.
More useful links