Advice if buying or re-homing a puppy or dog
Date published:
Thinking of buying a puppy or giving a dog a new home? You can get information and advice on what you should and shouldn't do. Make sure you're ready to care for a dog for the whole of its life.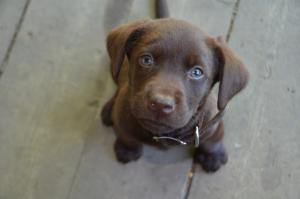 Tips and advice
There are things to consider when bringing a puppy or dog into your life, including:
dogs can live for up to 13 years and beyond, so it's a long-term commitment
do not buy a puppy from a roadside or meeting point
the puppy must be more than eight weeks old
see the puppy with its mother
make sure the puppy is microchipped before buying
ask for a veterinary record of initial vaccinations
ask how the puppy has been socialised to make sure it is prepared for the world around it
buy a dog licence from your local council (it's an offence to keep a dog without having a licence to keep it)
be prepared to agree to a home visit if you're thinking of giving a dog a new home
ask about the temperament of the dog, especially if there are children in your home
Illegally-bred puppies often have health conditions, behaviour problems, and infections and diseases. This can result in huge vet bills, a short and miserable life for the puppy, and heartache for you and your family.
Also, beware unknowingly paying for one which has come from outside the UK and has not been properly vaccinated. 
You can find out more on the following page:
Report anything suspicious
If you see anything suspicious, or if you have information about people possibly involved in the illegal breeding and sale of pups, you can report your concerns at: 
Dog welfare
It's an offence for anyone who's responsible for a dog to fail to make sure that the needs of the dog are met. 
The penalty for this offence is up to six months imprisonment and/ or a fine of up to £5,000.
More useful links