PRONI on Youtube
PRONI records its public talks and events when possible. At the bottom of this page, you will find links to these talks on PRONI's YouTube channel, categorised by topic.
Recordings of talks and events are continuously being collected and added to PRONI's YouTube channel.  These have been divided into themes to help you find what you're looking for.  Recordings of recent events will be temporarily listed in the 'New Talks' section as well as in their suitable topical area. 
For more information on what's on, go to talks and events at PRONI. To get regular updates on forthcoming talks, events and new resources, subscribe to  PRONI's monthly eNewsletter, the PRONI Express.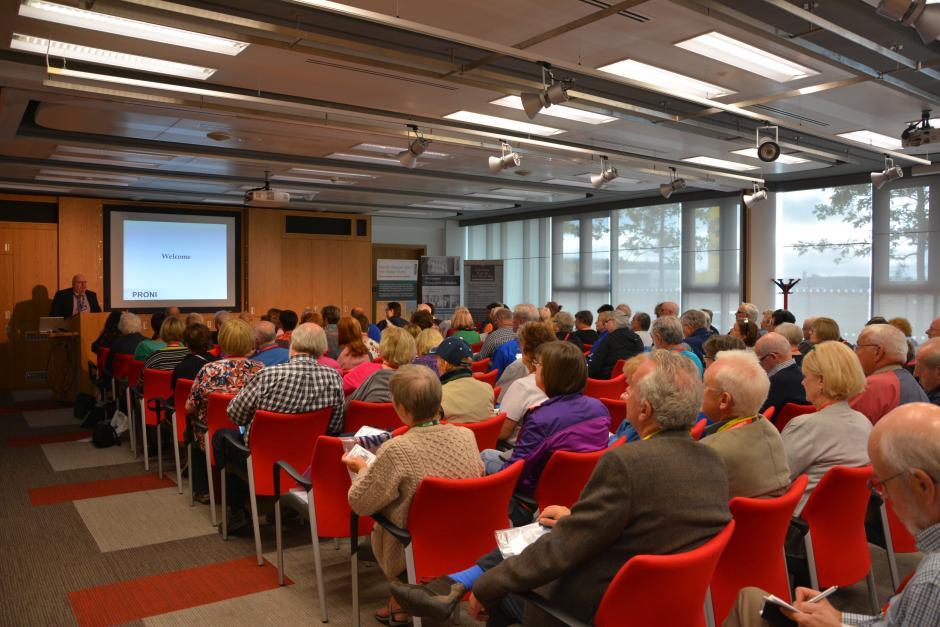 Note: The views and opinions expressed in these videos are of the individual presenters and are not necessarily those of the Public Record Office of Northern Ireland.  PRONI is not responsible for language used which some people may find offensive.