Creating a licence check code user guide
This guide from the Driver & Vehicle Agency (DVA) has instructions to help you create a check code to share your driving record with someone else.
Creating a licence check code 
Once you have your driving licence linked you will be able to view and share your details with a car hire firm, employer or use it to exchange to another country and so on.
Under the "Licences" on the top banner you will now see your linked driving licence. Select "view".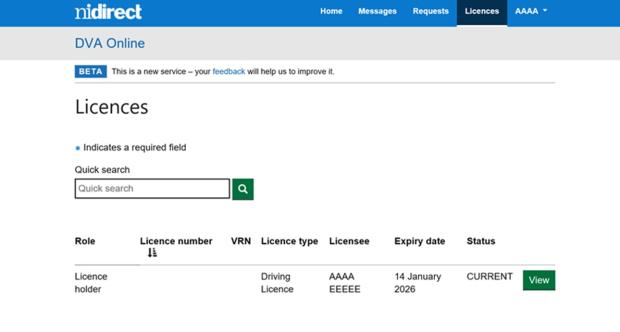 From this page you will be able to view your entitlements, view your endorsements or share your licence details.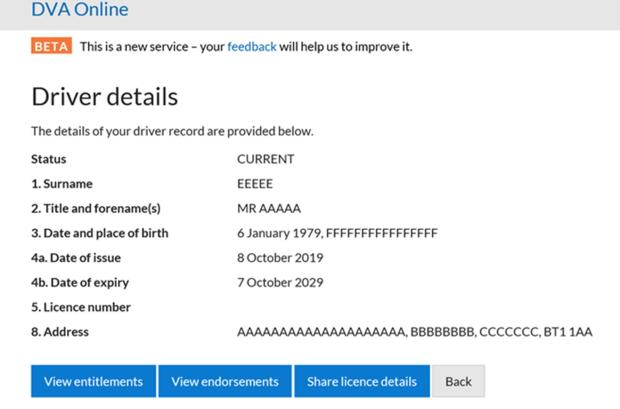 If you select to "share licence details" the screen on the image below will appear and you can choose to create a new code via the green button.
You can also view any of your previously generated codes and whether they are active, expired, viewed or cancelled. Viewed means the company you have given your code to has viewed your driving licence history.

A new code will be produced. If you want to print your details then choose the "view, print or save your licence information" button.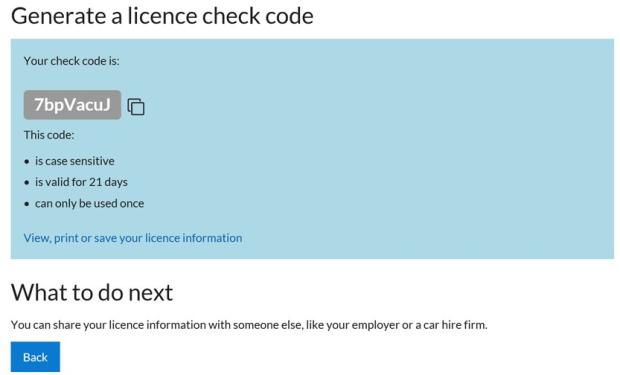 You can also save the check code and give this to a car hire firm, employer and so on, along with your eight digit driver number and they can enter your information at:
More useful links