Be aware of dangers from carbon monoxide
Date published:
Be aware of the dangers from carbon monoxide (CO), a highly-poisonous gas which is impossible to see, taste or smell and is often known as the 'silent killer'.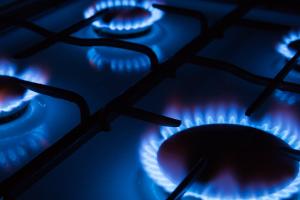 Regular checks and services
If you use an appliance that is fuelled with gas, oil, coal, kerosene, peat or wood you are potentially at risk from carbon monoxide poisoning.
The best way to protect yourself, and others, from the dangers of carbon monoxide is to make sure all fuel-burning appliances are installed, maintained and used properly.
They should be checked and serviced at least annually by a registered engineer.
All chimneys and flues should be inspected once a year and swept, if required, by a registered technician.
This also applies to any appliances you use  in holiday homes, caravans and on board boats where faulty gas cookers, appliances or petrol-powered generators have led to carbon monoxide poisoning. 
The following pages have useful information about gas safety and how to arrange getting an appliance serviced:
Carbon monoxide alarm
As an additional precaution, you should also install an audible carbon monoxide alarm.
These alarms have a limited life span, so if you already have one check it to see if it is working properly. It might be time to buy a new one.
While carbon monoxide alarms can help alert you to the dangers if CO gas escapes, they must never be regarded as a substitute for the proper installation, maintenance, servicing and cleaning of appliances.
Carbon monoxide poisoning symptoms
Carbon monoxide poisoning can be fatal and can also cause long-term health problems if people are exposed to low doses over a long period of time.
Early symptoms of carbon monoxide poisoning can seem like many common ailments and may easily be confused with food poisoning, viral infections, flu (but without a raised temperature) or simple tiredness.
Signs to look out for include:
headaches
nausea and vomiting
exhaustion
drowsiness
dizziness and light-headedness
flu-like symptoms
palpitations (feeling heart beat oddly)
chest pain
losing consciousness
Anyone who suspects they may be experiencing carbon monoxide poisoning should:
immediately turn off all appliances
go outside
seek medical help
Further information on carbon monoxide can be found on the Health and Safety Executive for Northern Ireland website.
More useful links