Licence revocation and national security
This page will provide you with information on licence revocation and National Security.
Licence conditions
There will be conditions attached to a licence to manage the risk posed by the individual. If someone breaches the conditions of their licence they are liable to be recalled to prison.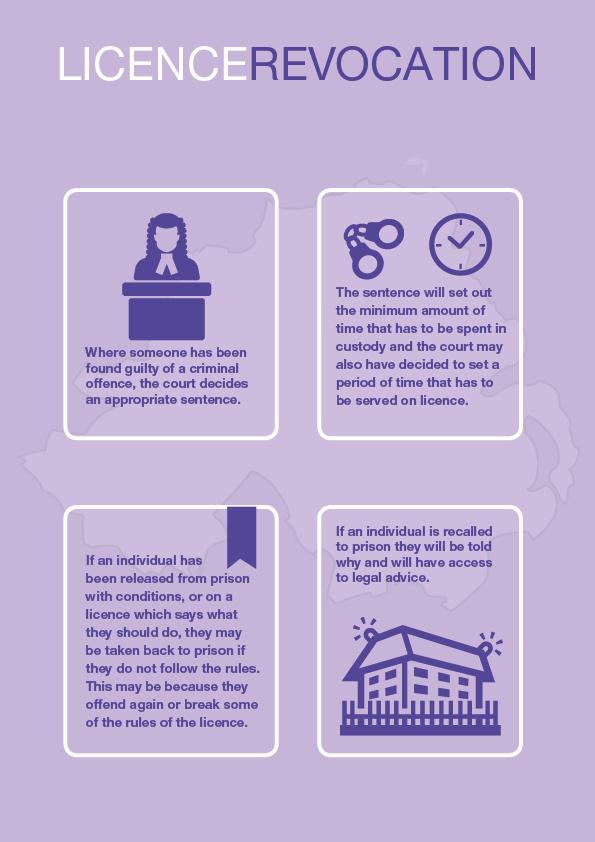 The legislation governing licences is contained within the Criminal Justice (NI) Order 2008 and the Criminal Justice (Sentencing)(Licence Conditions) Northern Ireland Rules 2009.
This requires all prisoners released on licence to abide by their conditions and, specifically, not to behave in a way which undermines the purposes of the release on licence, which are, the protection of the public, the prevention of re-offending and the rehabilitation of the offender or commit any offence.  
 The Parole Commissioners (PCNI) are required to advise the Department of Justice on matters connected with the release or recall of prisoners referred to them under the Order or under the Life Sentences (NI) Order 2001.
National Security
Where National Security is a consideration and where there are concerns that someone has breached the conditions of their licence, the Secretary of State will seek a recommendation from the PCNI.
The PCNI will consider all available evidence before deciding to make a recommendation that someone is recalled to prison or not. Material from security agencies may form part of this evidence.
If the Commissioners consider that the person poses a risk of serious harm/harm (depending on the type of sentence) to the public, they will make a recommendation for recall to prison. The Secretary of State will then consider the recommendation made, along with the evidence provided and make a decision whether to revoke the licence and return the person to prison. The Secretary of State's priority must be the protection of the public.
Immediately, upon their return to custody, the person will be provided with the reason for their licence revocation and return to prison.
The Parole Commissioners will then review the case in full. The prisoner is entitled to have legal representation throughout and can challenge the case against them. If confidential material forms part of the case against an individual, they will be provided with a 'gist' of the allegations.
The prisoner's legal team chooses a Special Advocate. The Special Advocate ensures that as much of the confidential information as possible has been provided to the prisoner and acts in the prisoner's interests in any closed hearing where sensitive material is considered.
The Parole Commissioners come to a decision, on the basis of all the evidence presented on behalf of the prisoner and on behalf of the Secretary of State. The Parole Commissioners will decide whether the prisoner poses a risk of serious harm/harm to the public or not, and whether they should be released.
The decision of the Parole Commissioners is final and cannot be overruled by the Secretary of State.
More useful links