Remember to put clocks forward this weekend
Date published:
Make sure you remember to put your clocks forward this weekend, as British Summer Time begins on Sunday (26 March). While you may get an hour's less sleep, on the plus side evenings will now be lighter for longer.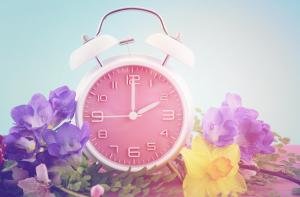 Reset clocks on Saturday night
It is now Greenwich Mean Time (GMT). At 1.00 am on Sunday (26 March) the clocks will go forward an hour as it moves to British Summer Time, meaning it will be 2.00 am.
You should reset your household clocks, watches and time-based equipment on Saturday night, so you don't spend Sunday trying to figure why you're late. The equipment you may need to reset includes:
clocks – especially alarm clocks
central heating and hot water timers
your mobile device and computer (if their time zone settings don't automatically take the correct local time from the internet)
British Summer Time ends on the last Sunday in October, at 1.00 am Greenwich Mean Time.
More useful links