D.A. Chart seminar on maps 2019
The Public Record Office of Northern Ireland (PRONI) held the inaugural D.A. Chart Seminar on Maps on 26 June 2019.
Our Place on the World Map, 1000 to 1600
The inaugural seminar was offered by Dr Glynn Kelso on 'Our Place on the World Map, 1000 to1600.'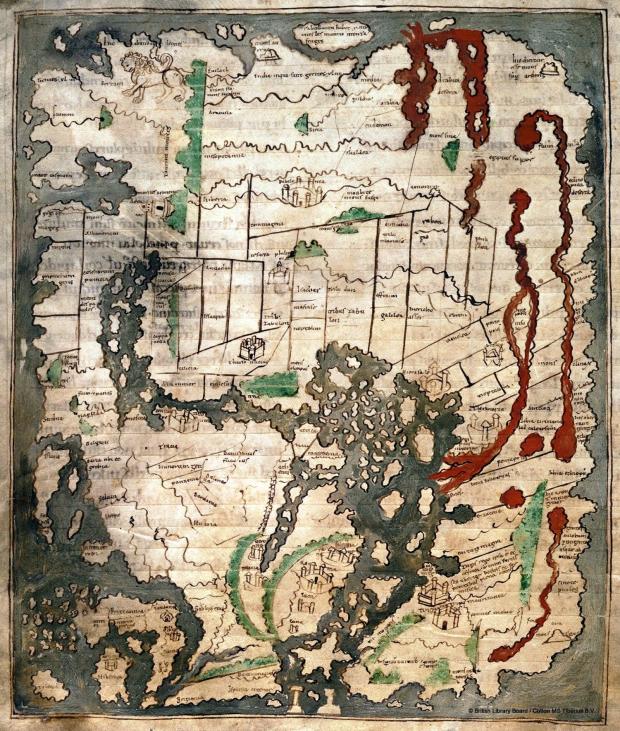 This annual seminar is named in honour of Dr D.A. Chart.  David Alfred Chart was the founder and first Deputy Keeper of the Public Record Office of Northern Ireland.
Born to an army family in India, Chart studied Classics in Queen's College Cork (now UCC) and spent his early career at the Public Record Office of Ireland (PROI) at the Four Courts in Dublin.
In April 1922, Chart transferred to the new administration in Belfast. Double-jobbing as a civil servant in the new Ministry of Finance and part-time archivist, he laid the groundwork for what became PRONI.  Serving until 1948 he expanded PRONI's archives by encouraging the donation of many important collections of landed-estate records, including maps and plans – and encouraged links with map libraries across Britain and Ireland.
This illustrated presentation and discussion with Dr Glynn Kelso will introduce essential interpretation skills for the deciphering of historical maps from the medieval and early modern period. Using maps of the world from various collections in England and Italy, themes explored will include the 'edges of the world', the incorporation of a newly discovered America, and the positioning and orientation of Ireland.  There will then be a chance for you to try out your new interpretation skills on an early map from PRONI's collection.