Careers guidance application for year 12 pupils now live
Date published:
If your child is due to go into year 12 in September 2021, the Careers Service can offer advice and guidance.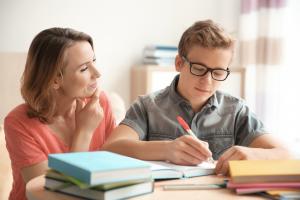 Careers guidance online application
Why not encourage your child to complete the online application form for careers guidance before the new school year, when life can become busy.
The online application form is accessible using any mobile device and can be completed at any time, in school or at home and even during the summer holidays.
A careers adviser will then arrange to have a chat with them in the new term about their career plans. The Careers Service will help your child analyse their personal preferences, strengths, skills, abilities and personality to realise their full potential, and be put on the right path for their future career.
Accessing the form
Pupils can access the form by C2K dashboard and online.
Pupils going into year 12 will be able to start the application process via an icon on their own C2k dashboard.  The form should only be completed by those pupils who will be entering Year 12 from September 2021. 
If pupils prefer they can access the form directly by clicking the green launch button and entering their C2k email address:
Further information
More information to help your child explore their options is available below.
More useful links