Secrets from the government files 1992
Dr Eamon Phoenix and Sam McBride reveal the secrets behind the news headlines from government files of 1992 at the Public Record Office of Northern Ireland. This talk took place on 11 January 2018.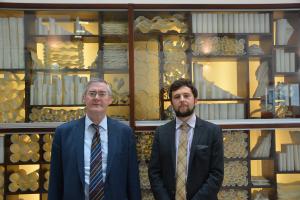 Dr Eamon Phoenix is a political historian and Irish News columnist. He is a member of the Taoiseach's Expert Advisory Group on Centenaries.  Sam McBride is the Political Editor of the News Letter and the Northern Ireland Political Editor for the i newspaper.