What type of scam is this
A member of the public has been targeted with the Phishing e-mail below claiming that they had purchased goods from the Banana Republic Factory.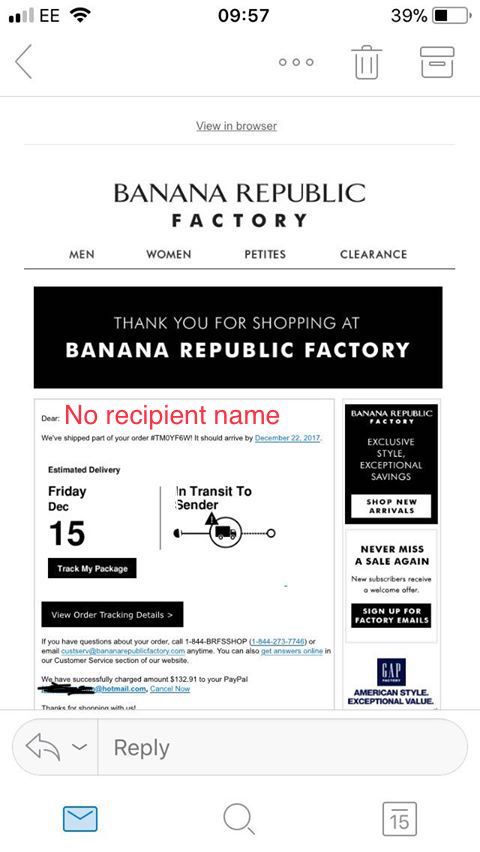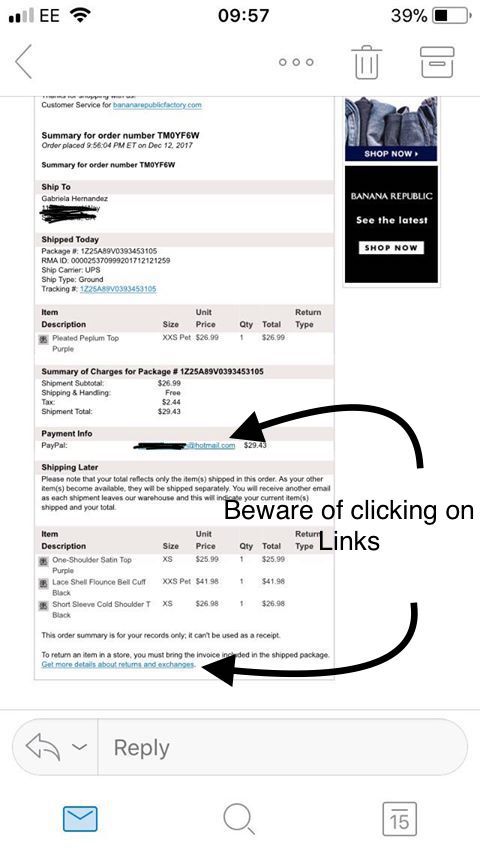 What to look for
Take you time to read e-mails before taking any action. There are several clues in this e-mail that it is a scam:
It is simply addressed to 'Dear' and no other name is included
The shipping and purchase details clearly relate to a transaction in the USA
What you should do
Always question uninvited approaches in case it's a scam. Contact the company directly using a known email or phone number.
Don't use the one in the email or text message that you may have received.
Don't be tricked into giving a fraudster access to your personal or financial details.
Never automatically click on a link in an unexpected email or text.
You should report any such incidents to Action Fraud.