From the Medieval to the Modern exhibition
PRONI launched an exhibition titled 'From the Medieval to the Modern: Reformation, Transformation and Continuity' which launched on 30 November 2017 and toured libraries in December.
Reformation, Transformation and Continuity
The 500th anniversary of Reformation has provided an opportunity for PRONI and Libraries NI to build on existing partnership work and showcase early archives and books together.
This exhibition comprises archives and fine books, dating from the medieval period through to the late 19th century.  It centres on the documents themselves, each offering their own distinct perspectives, enabling us to explore the reformation period and its legacy.
The exhibition will tour libraries from December 2017.  To find out more about the exhibition and where it will be in the forthcoming months, follow PRONI on Facebook.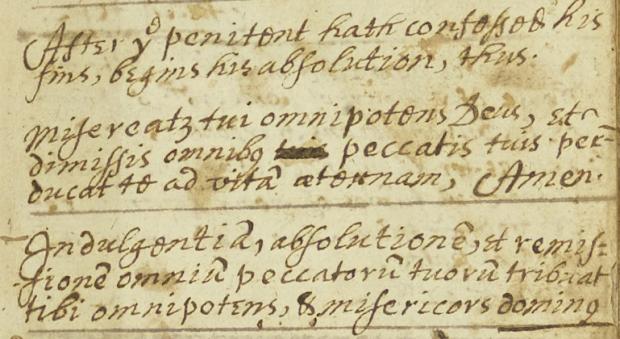 CR1/35/J/1: Extract from the notebook of Reverend Thomas Haslam, curate of St Thomas' Church, Lisburn, 1680, including notes on prayer, grace, and other theological topics.  (Image reproduced with kind permission from Representative Church Body).