Institutions in Ireland conference 2019
'Prisons, Asylums, Workhouses: Institutions in Ireland Conference 2019' was held on 13 to 14 June at PRONI.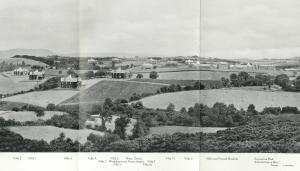 Details
From the late 18th century, residential institutions were built in ever-greater numbers in Ireland and elsewhere. As the numbers and types of institutions for care, confinement and/ or reform multiplied during the 19th and into the 20th century, critics questioned their effectiveness, the living conditions prevailing within and their very humanity, questions that still loom large in Ireland, north and south, today.
#PAWIreland2019 brings together researchers, professionals and artists from the US, Europe, Britain and Ireland, to discuss three centuries of institutional life in Ireland and the voices and spaces of the marginalised in Irish society.