Exploring Northern Ireland 1968: resources and records
PRONI and the Nerve Centre hosted a conference on 18 October 2018.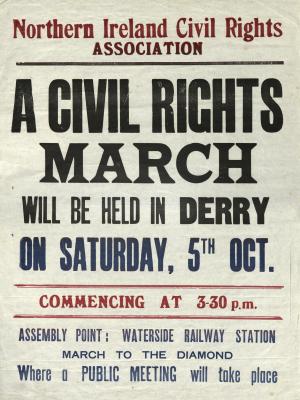 Civil rights
The conference looks at the resources available for researching events surrounding the Civil Rights campaign in Northern Ireland in the late 1960s. It featured speakers from PRONI, the Linen Hall Library, CAIN (Conflict Archive on the internet) and Northern Ireland Screen.