Digitised Church Records at PRONI
PRONI highlighted the availability of church records that it has digitised at an event on 22 September 2017.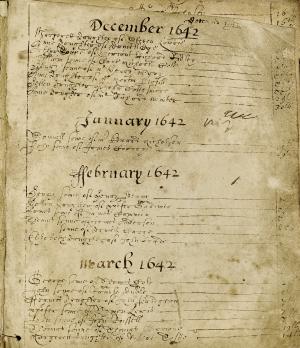 Digitised records dating from 1642 from 15 churches are now available to view onsite in PRONI.  Dr. Susan Hood, Librarian and Archivist at the Representative Church Body, Dublin and Rev. Robin Roddie, Archivist, Methodist Historical Society both spoke at the event. 
PRONI's significant holding of church records are extensively used by those undertaking family and local history research.  PRONI is undertaking an ongoing project to digitise church records which are still held by churches.  Some of those records that we have copied were previously available on microfilm but the microfilm copies are now worn or damaged.  The digitisation is undertaken in-house by PRONI's experienced reprographics technicians.  The project is only possible because of the co-operation of churches who agree to deposit their records with PRONI on a temporary basis and agree to make them publically available in a controlled way.
List of digitised Church Records Available in PRONI