Belfast's first female police officers,1914 to 1943
As part of PRONI's programme to mark the anniversary of suffrage for women and International Women's Day, Dr Janice Holmes delivered a presentation about the first female police officers in Ireland. This event was held on 27 February 2018.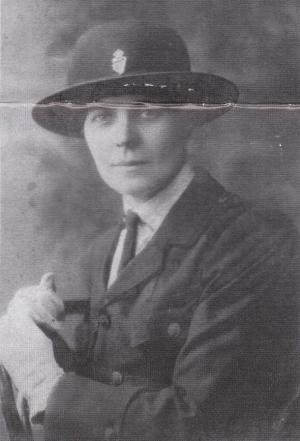 International Women's Day
In the early twentieth century, along with the vote, Irish women sought access to a range of professions, including the police. Although a women's police unit was not established in the RUC until 1943 and in An Garda Síochána until 1959, women were appointed to the Dublin Metropolitan Police and the Belfast branch of the RIC in 1917.
They were intended to be an official extension of the work of 'women patrols', volunteers who sought to protect women and young people from the moral and sexual promiscuity which the wartime city presented. Although only small in number, these women were officially sanctioned, with salaries, uniforms and, eventually, the powers of arrest.
This lecture will examine the origins of these early police women in the period 1914-22 and will concentrate in particular on telling the stories of the four women who served in the RIC/RUC between 1917 and 1943, when the new women's police section was established. Their undercover work infiltrating and exposing charlatan fortune tellers made for sensational newspaper coverage, but their integration into the wider police 'profession' was a slow and difficult process.