Angling at Lough Ash
Lough Ash is in Dunamanagh. It is stocked with brown trout.
Key information about Lough Ash
Since 1 February 2022 Lough Ash is no longer part of the DAERA Public Angling Estate However, if you wish to fish this water you'll still need a DAERA game licence with an endorsement or a Loughs Agency licence.
Also since 1 February, all anglers need permission from 'The Honourable The Irish Society' through the following link:
This water is no longer stocked by DAERA.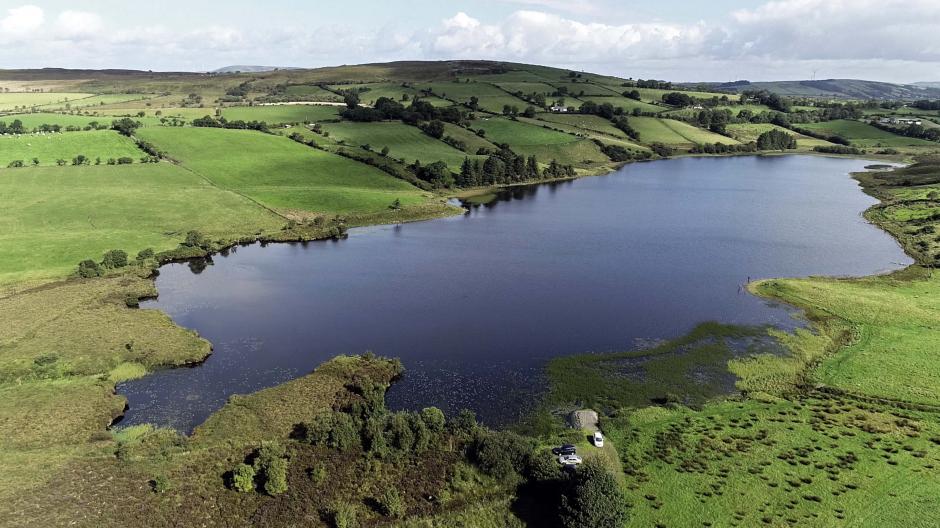 | | |
| --- | --- |
| Nearest town | Dunamanagh |
| Area/length | 15.3 hectares |
| Species | brown trout |
| Season | 1 March to 20 October |
| Methods | fly fishing, spinning and worm fishing |
| Daily bag limit | four trout per rod |
| Size limit | minimum takeable size 25.4 m |
| Boats | fishing from boats is not allowed |
| Licence | Loughs Agency game rod licence |
| Permit | DAERA game angling permit: Game angling permit prices from DAERA |
Access
Due to the dangerous bank, the western shore is closed to anglers. The short eastern end is inaccessible because of reeds. The northern and southern shores have spacious wading areas. Perimeter stiles and footbridges from the car park give unrestricted access to the fishing areas.
How to get there
From Belfast to Dungiven
Taking the B49 through Claudy and Dunamanagh, turn left on the B48 to Plumbridge. The signposted entrance to the car park is on the left 2.98 miles from Dunamanagh. 
Other places to fish
More useful links